Perusini Wines
The Perusini vineyards are one of the 50 happy few listed by Luigi Veronelli in "I vignaioli storici" (The Italian Wine-growers Bible). Today the estate is run by Giampaolo's daughter, Teresa, an art historian like her uncle, but also a keen cultivator who divides her time between her studies and running the estate together with her husband Giacomo de Pace and her three sons.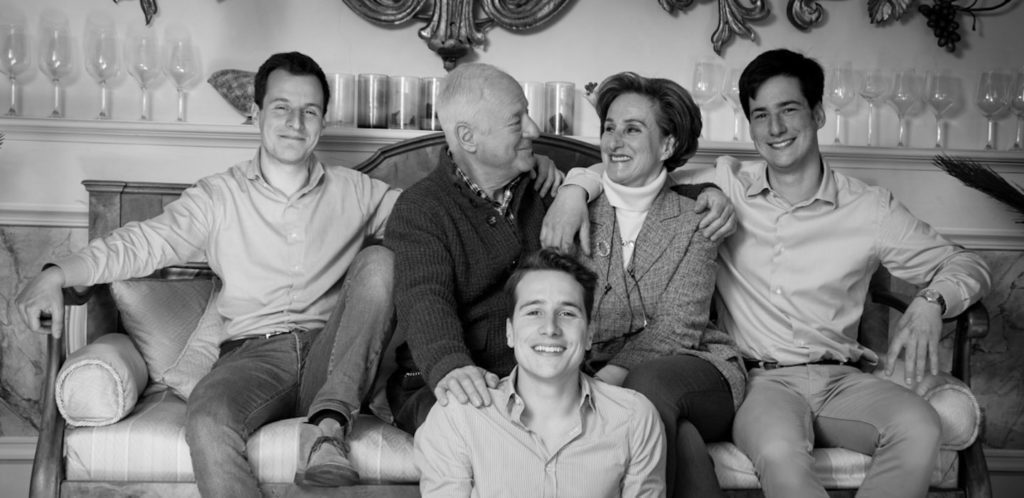 The agritourism
awesome holidays!
Situated in a splendid position in Friuli's Colli Orientali, the hills dotted with monasteries and castles, the Perusini estate is the ideal starting point for discovering the valleys separating Friuli from Austria and Slovenia,or else for just relaxing.
The wines
whites, reds, sweet
In accordance with our credo that a great wine is born on the vine, Perusini wine is produced only from the grapes of its own vineyard, all terraced on loam rock (known as ponca in Friuli) in a splendid position, the vines closely planted in accordance with strict criteria. The in-depth research into native vines that has become a byword for our vineyard over three generations.
Al postiglione
Restaurant
In recent years the Azienda Perusini has sought to promote not just its wines but also its beautiful surroundings, with ever more visitors wanting to eat and stay locally. First an old farmhouse halfway up the hillside was converted into a restaurant. Today this restaurant offer to his costumers typical product and plates of our land. Located in an amazing position, with a wonderful terrace looking on the valley on his foot, this is the ideal place for tasting the flavour of Friuli.